Is Padmini the best incense in the world?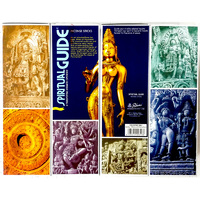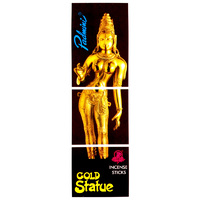 Is Padmini the best incense in the world?
That is purely subjective, of course, but we here at Silverstone are surrounded by a lot of incense every day and we believe Padmini would have to be a serious contender for such a title.
Padmini Spiritual Guide is one of the most famous incenses in the world, and rightly so. Padmini Worth and Gold Statue are also best sellers. However many of this brands lesser known fragrances are also standouts in our opinion and don't get the love and attention they deserve. Padmini incense varieties Patchouli and Sandal are two of the most true to name incenses we have ever smelt. They are both an absolute delight, pure and simple.
So lets take a look behind the scenes of this highly successful and respected incense brand.
Padmini Incense (Agarbattis) claim they produce high quality and impeccable scents mastered and refined from humble beginnings and we couldn't agree more since Silverstone has been on the journey for impeccable incense with them for several decades.
Padmini is a company well known for redefining the ancient art of incense creation using premium high quality raw ingredients since the early 1960's. The company and its products are a true reflection of a contemporary vision blended with traditional values.
From genuinely humble beginnings to the advanced manufacturing of the present day, all Padmini fragrances are still created using natural products, aromatic herbs, resins and expensive scent concentrates they import from all over the world as they only select the finest materials to manufacture their outstanding product. One sniff backs up this claim!
We know first hand that Padmini are exceptional with their quality control measures and stringent procedures as their values allow for nothing less. Padmini Technologists are sent to Grasse, France, known as the fragrance capital of the world for training and all the latest technologies are used in the R & D lab for optimum fragrances & exotic scent blends.
Yes, Padmini is a little more expensive to purchase, being a masala incense created and developed using only the finest materials by quality trained technicians, but you are paying for a product that is incomparable to many, in fact most other agarbattis on the market.
It is ironic that many people undervalue the power of scents. Fragrances have the ability to evoke positive states of mind and reactions in mere milliseconds. Smell is linked to early life experiences and forgotten childhood memories are brought back into consciousness when you smell a cookie you used to love when you were young. Burning incense releases a fragrance, which triggers TRPV3 protein in our brain, which produces the soothing sensation we feel under our skin. It thus relaxes the senses and reduces stress.
Whether it is the grounding, sweet smell of sandalwood, refreshing apple, calming, soothing benzoin, the rejuvenating aroma of patchouli, a heady balsamic fragrance or cleansing, uplifting, enlightening frankincense, choose from a selection of the best Padmini incense based on your favourite fragrances and let us transport you to a different world. We think you will be glad you did!
---
Leave a comment